Liverpool coach Jurgen Klopp said Real Madrid were the favourites to win the Champions League final on Saturday, while Italian coach Carlo Ancelotti confirmed that his team's history was the reason for reaching the final.
Real Madrid are in the final for the fifth time in the last 9 seasons, having managed to reverse their three previous knockout games.
Asked who he sees as the most likely candidate to win the match, Klopp said: "if you look at the history of the two clubs and the way real celebrated when they came back in the result, I would say they are the favourites.
"This is because of experience. I want us to be on the same level in such things. I want to play our way in this game. If we are at our best it will be difficult to face us. "My main goal is to play our way and be confident.
Liverpool have not lost since March, losing only 3 games this season and have already won two domestic titles, despite missing out on the Premier League title on the final day of the season, while Real managed to win the La Liga title a month before the end.
Ancelotti told a news conference on Friday: "I think we are in a great moment and we will do our best to win on Saturday, but sometimes your best is not enough to succeed. Football is about intangible things that you can't control sometimes. "My team deserved to get to the final, but winning it is not about what I've done before, it's about what happens on the pitch during the big game.
"We have to show our abilities in this game. Collective commitment, individual quality and the impact that replacements make at important moments. "The crew that manages to take advantage of its strengths and adapt them to the situations of the sport will win.
Carlo Ancelotti said he believed it was the team's history that led them to another Champions League final.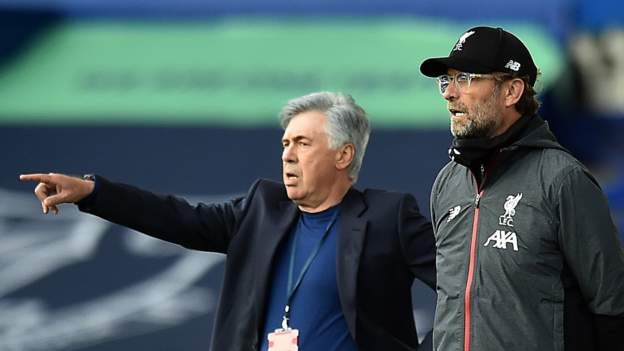 The question remains whether Real will be able to replicate the impressive results they achieved on their way to the final when they turned their delay into wins against Paris Saint-Germain, Chelsea and Manchester City.
"The history of this club pushed us to the final. To win the final you have to deserve this. We have to show our quality, like we have done all season. "The overall commitment was great.
Liverpool stand in the way of real to claim their 14th Champions League title. Real have not lost in a final since losing to Liverpool in the 1981 final in Paris.
Ancelotti has managed to win 3 of his last 4 Champions League games, the only loss to Liverpool was when he managed the English club to overturn their late lead against Milan and win on penalties in 2005.
However, Ancelotti, 62, called this loss, with Milan leading 3-0 in the first half, the best European final he had seen. "Dreams cannot be controlled. I have good memories of the finals I went through. My favorite Final was in 2005 when we lost to Liverpool. Anything can happen in the end and you must be prepared. We prepared well and we will give our best. "I don't know if that's enough, because football has something that can't be controlled.
Saturday's game will give Liverpool a chance to avenge their loss to Real Madrid in the 2018 final, and Ancelotti does not believe Real Madrid will have a physical advantage despite having time to rest key players after clinching the La Liga title early.
He pointed out that under his leadership in 2014, Real Madrid reached the final with many injured players and managed to beat local rivals Atletico Madrid. "Liverpool will play a strong game.. "We have to be ready to respond at the highest level.